Do

You Need Lawn Maintenance? We're the best at it!

Feel free to ask any lawn care or lawn maintenance questions over the phone, or get in touch via our contact form below. Your message will be dispatched      directly to our staff who will answer as soon as they can.

    Firstly, it is important that with lawn maintenance there  IS  a difference between just cutting grass and lawn maintenance.

    Secondly, when we perform any service we want you to understand how we do things and the way we do them.

    Lastly, Tru Lawn LLC. understands customer involvement with the property is very important.
From first service and onward the process takes time for your lawn to fully come to fruition.
With lawn maintenance we transform properties from the regular old  "I'll cut it this weekend" -to-  "WOW, now that's what I call amazing!"...  one service at      a time!
Take your time back, spend it with your family and friends by sending us a message informing us what you would like to have done.
The real question you should be asking yourself is:  How much time do you really want to spend taking care of what we do best? Contact Us Today!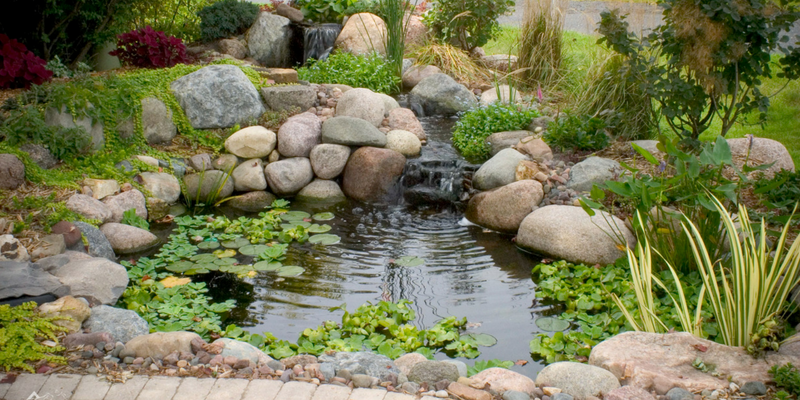 If you are inquiring about an Aquascape backyard pond or water feature installation- PLEASE CALL 910-934-1816 
    Aquascape backyard pond installations are a great addition to your property. Virtually maintenance free, therapeutic by design and visually stunning.
Therefore, completely transforming your backyard into an oasis of beauty. These water features or additions can be done within 1-2 days.
Combining a redesign of the landscape with an Aquascape pond or water feature may just be the answer to a new look for your property!
Lawn

Maintenance Questions or Concerns?

Tru Lawn, LLC takes care of all types of lawn maintenance. Whether you need a full yard clean up or grass mowing contact us with any questions or concerns you may have. Remember, we are here to help you with all your lawn maintenance needs!
Please use the contact form below for specific inquiries regarding any property concerns. Ultimately you will find that we intend on informing you on every step of the way. We will also recommend any enhancements to further assist you with your property.
[contact-form-7 id="3275" title="Request Quote"]